Fishing Reports posted in the last 14 days.
---
Custom Sound Charters

Posted: 4/17/15

Gulf Coast Gets a Red Snapper Season
Well the Gulf Coast got them a Red Snapper Season where the Hell is ours????
Copy & paste the link below to take ya to the article
https://www.halfhitch.com/more-resources/panhandle-news/5806-fwc-commission-approves-70-day-season-starting-may-23…


Go To Custom Sound Charters Fishing Report Page
---
Cape Lookout Charters

Posted: 4/13/15

Fishing Morehead City NC Fisihing Atlantic Beach NC Cape Lookout Charters
Great Red Fishing around Morehead City NC the last few days.
Captain Dave Dietzler…


Go To Cape Lookout Charters Fishing Report Page
---
Little Clam Charters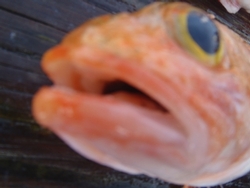 Posted: 4/10/15

Looks like this summer is coming fast.
I been sandin', paintin', and riggin'. We will start running charters on the 1st of May. Give me a call at (252)-216-8430. …



Go To Little Clam Fishing Report Page
---
Skiligal Sportfishing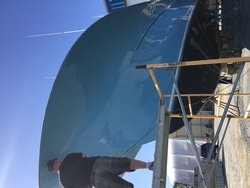 Posted: 4/7/15

In the boatyard
We are in the yard getting things spruced up for the season.
Thanks to our friend Rich Samuel for polishing and waxing every inch of our hull !! She looks like she just came out of the paint shed !!
You can find Rich around the boatyard and I highly recommend his work !
We are installing a brand new generator this week with a new AC unit t… Read More



Go To Skiligal Fishing Report Page
---