Fishing Reports posted in the last 14 days.
---
Custom Sound Charters
Posted: 4/21/14

Combat Bottom/Wreck Fishing Video June 2012
Thanks for the video Jessica Klee……Hope to see you all this summer with April….Take care…


Go To Custom Sound Charters Fishing Report Page
---
Poacher Sportfishing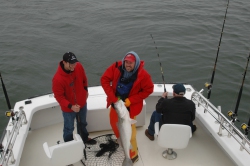 Posted: 4/19/14

Reedville Striped Bass..4/19AM Quick Limit ** I still have Fri 4/25 open**
Had to make a run but we got them. Quick limit of 25lb+ striped bass and a couple of others released. Big places of menhaden.
*** I still have next thurs 4/24 and Fri 4/25 open… Call me 252-473-0700
Thanks Devin…

Go To Poacher Sportfishing Fishing Report Page
---
Skiligal Sportfishing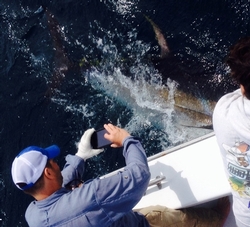 Posted: 4/15/14

Battling giant Bluefins. 700 pounder
After a few blowouts and some free days we finally made it out east of the inlet
We had a great group of folks on board all the way from New York to South Carolina.
The tuna were too big for our 80 wides. Thankfully we had 130 pound line on our reels. There were 3 boats out and we all were hooked up all day long.
Everybody took t… Read More



Go To Skiligal Fishing Report Page
---
Marauder Sportfishing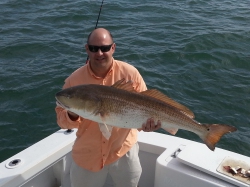 Posted: 4/14/14

A little bit of fishing.
The weather has been nice the past couple of days and we were fortunate to run a couple of half day trips.
The water temps were warm along the beach, 64 degrees and that brought with it lots of life.
Plenty of Sharks and some nice Trophy size Red Drum.
Looks like another run of bad weather is coming but hopefully it will be short lived.
Summ… Read More



Go To Marauder Fishing Report Page
---